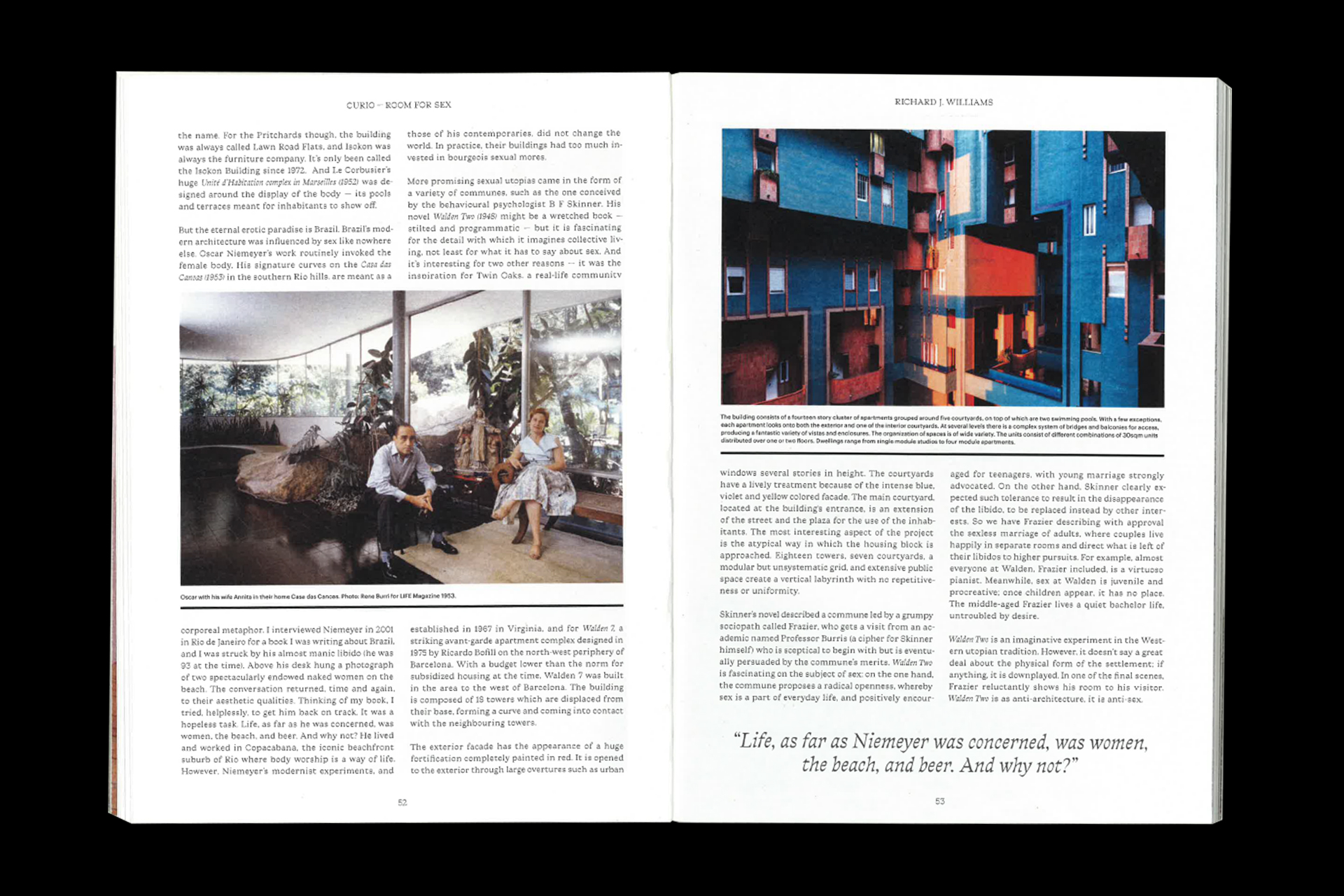 Curio — Magazine, 2017

Curio is a biannual publication focused on exploration of human sexuality. It features common and uncommon behaviours and sexual experiences through art and contemporary writing. It has an intelligent and artistic approach to the subject with its carefully curated content and imagery.
The first issue of Curio explores the connection between sexuality and architecture with critical essays, short fiction, interviews and selection of visual arts. Following five issues of Curio covers topics such as voyeurism, gender, utopias, female and internet.

---